You Now Have Options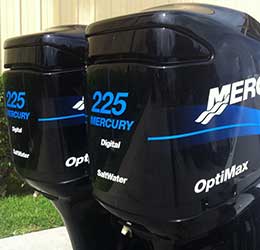 At one time the fuel regulater diaphragm was considered a non-serviceable part due to governmental EPA regulations. Now this has changed, OptiMax fuel regulator diaphragms are replaceable with Mercury supplied parts.
Due to the construction of the fuel rails specialized tools and testing equipment is required. We at Lakeland Marine have all the tools and technicians to repair your fuel rails. Use factory authorized dealers with a established storefront. We have serviced OptiMax engines from day one.
Authorized Dealers Only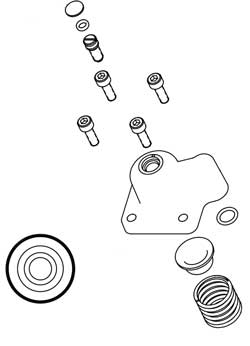 We started rebuilding the OptiMax fuel rails do to the unavailability of just the regulator diaphragm. Now we are able to replace regulator diaphragms with OEM Mercury supplied parts.
Don't be taken by the recommended person that supposedly did this service. Out of necessity we came up with our own way of repairing OptiMax fuel rails with parts supplied by Mercury Marine.
Watch out for forum scam men

Don't Deal with people that use mail drops.

Captains don't fix boats, they pilot them
Beware of any 7 day Rule

Be sure it's a trusted business

Use Mercury Authorized dealers ONLY!
Mercury 3.0L Sportmaster Vent Kit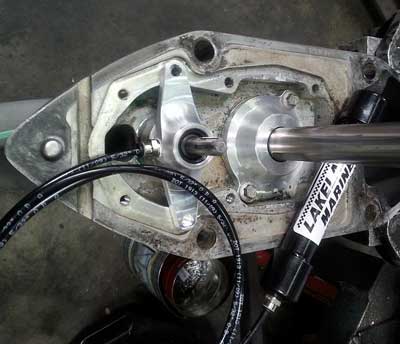 Lakeland Marine Vent Kit Designed For 3.0L Sportmaster Lower Units. Vent Kit Provides An Aluminum Double Sealed Perch And An External Reservoir That Gets Mounted Under The Cowl.

When Running The Sportmasters Right On Top Of The Water, The Gear lube Heats Up And Pops The Shift Shaft Seal Or The Driveshaft Seal. The Vent Kit Allows Gear lube To Expand Into The Reservoir And Prolongs The Seals From Failing. It Is Still Recommended That The Gear lube Be Change About Every 10 Hours Or As Needed.

LLM Vent Kit $189.95 plus shipping
Buy Now